Are Online Slots Rigged? – Fair Online Pokies
If you're wondering, "are online slots rigged?" then this is the guide for you because our experts have determined that most aren't. However, your luck with pokies will depend on which online casino you frequently gamble at.
No two online casinos are alike, so your choice of website and gambling provider is vital. There are many slot software providers these days, and they take chances with game fairness. That's why we've compiled our top 10 ways to find online slots that aren't rigged below.
1. Pick a Fair Virtual Casino
Bear with us for a moment; we know that you're itching to find slots that aren't rigged. Before you can do that, research a reputable casino and determine if it operates fairly.
The best ways to find a fair site are looking for a valid gaming license, multiple software providers, and positive player reviews. We list a lot of great options on our site if you'd prefer to skip ahead.
2. Look for Trusted Game Providers
One aspect we can't stress enough is only playing games from software providers who operate fairly. These game studios are above board on slot fairness and will always pay out winnings.
We highly recommend providers like Quickspin, NetEnt, Yggdrasil, and Red Tiger. These studios are forever innovating with randomness and gaming experience in mind.
3. Are Online Slots Rigged? – Audits and Licenses
To hold a valid license, game studios need to pass audits with full marks, or they will lose deals with online casinos. All slot developers who operate legally must show that a third party regularly audits their games.
These organisations constantly monitor the games in real-time and look for any differences in in-game wins. Essentially, the programs they use can monitor millions of spins at once and pick up irregularities almost instantly during an audit.
4. Determining Return to Player Percentages (RTP)
Once you've got a slot developer and casino in mind, look through the game catalogue for high RTPs. Return-to-player percentages (also known as payback) are the theoretical returns from playing the games.
Generally, these percentages are calculated over thousands of spins, so you'll need to keep in mind that you won't win back the amount every time. We recommend aiming for RTPs of 96% or more, as the games have better variance and volatility.
5. Are Online Slots Rigged: Getting to Grips with Game Volatility
Volatility in slots refers to the randomness of the results generated by the random number generator (RNG) algorithm built into the game. Most slot developers advertise the variance of the games in the release announcement, but what is the best choice?
Volatility is divided into three categories: low, medium, and high, which all impact the wins differently:
Low Volatility Slots typically have higher odds of winning, but the wins are smaller than you'd expect. You regularly win for sure, but there's less to get out of the pot at the end of the day.
High Volatility Slots tend to have much higher wins, but they infrequently happen for most players. You'll generally find progressive jackpots with high volatility, but it's risky to play these often.
Thus, Medium Volatility Slots offer more benefits to players, especially if they include a high RTP. We recommend finding these games first to get a feel for the casino.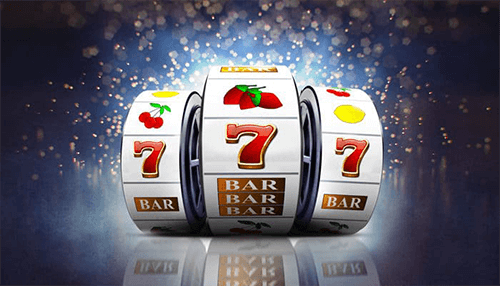 6. Take Advantage of Bonuses
Many casino sites offer slot-exclusive bonuses and other promotions to get you to play more. There are some obvious benefits: more money in your casino balance and free spins cost you nothing.
So, we recommend carefully researching the bonuses from your chosen casino. Look for low minimum deposit amounts and higher matches (over 100%).
7. Placing Higher Bets
Many experts will tell you to bet the max and keep doing so until you win it back. However, you need to keep a careful eye on your spending and your bet size.
We recommend activating all of the paylines and aiming for a mid-range wager instead of going big. When you're playing at fair casinos, your winning chances are better on medium. The obvious exception is progressive jackpot slots because only maximum wagers win the full pot.
8. Look for Free Spins
Whether it's a casino game promotion or an in-game bonus round, free spins make the payback higher. These zero-cost spins improve your winning chances without increasing your wager.
Every pro slot machine player will encourage you to take advantage of free promotions because it adds more cash to your wallet. Plus, you'll have the edge over the casino if you hit the lucky combinations.
9. Added Features and Bonus Rounds
One plus point of higher-end slots is the bonus features and symbols that up the winnings you can earn. Many of our favourite games (see below) offer multiple rounds and ways to win with a high RTP.
We highly recommend any game with plenty of wilds, scatters, and multiplier symbols that also trigger bonus games. These are the most likely to payout, even if there's no progressive jackpot.
| | | |
| --- | --- | --- |
| Game Logo | Online Pokie Game | RTP |
| | Jack Hammer 2 | 96% – 99% |
| | Mega Fortune Dreams Jackpot | 96% – 99% |
| | Castle Builder II | 99% |
| | Immortal Romance | 98% |
| | Mega Moolah | 98% |
| | Thunderstruck 2 | 97% |
| | Demolition Squad | 97% |
| | Gonzo's Quest | 97% |
| | Secrets of Atlantis | 97% |
| | Starburst | 96% |
10. Double-Check Player Reviews
One surefire way to avoid rigged slot machines is to find player reviews on forums and sites like ours. We are avid casino players, so we take offence to low payout games.
There's nothing that grinds our gears more than a game developer that takes liberties with slot machines. Especially casinos trying to pull the wool over our eyes, which we cover in our online casino guides.
Are Online Slots Rigged, Then?
Well, while we'd prefer that there weren't, there are game studios that slip through the cracks. After all, regulators can't spend millions on finding dodgy virtual casinos and punishing them.
To avoid being tricked, try to find games and developers you like with good reputations. It's your only way to ensure that you get your money back.