Betsoft Gaming Partners with River iGaming in New Venture
Recently updated on February 20th, 2019
Betsoft has brokered a deal with River iGaming a company that services digital gaming companies. The deal came about in the need for expansion on both sides. Betsoft is excited to add its expertise to River iGaming's growing ventures in the iGaming market.
River iGaming is showing impressive growth for a company that was only established in 2017. The company has manged to secure big name clients in its first year.  They have managed to stay afloat and maintain a solid presence in the online gaming and digital marketing space. Not only have they penetrated seven different markets, they have grown to over 40 employees. River iGaming have pulled off an impressive feat in such a competitive market. That is why they have sought tom partner with an online gaming software giant, Betsoft, in a bid to establish themselves as a reliable online gaming servicing company.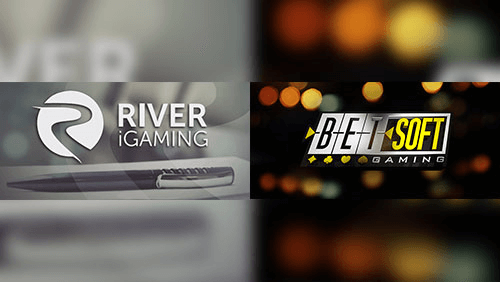 So, why Betsoft?
Betsoft is a leader in the online casino gaming front. Hence, River wanted to solidify their brand as a company that is able to cater to the needs of its market buy providing a variety of iGaming products and software. Betsoft's Marketing director Annamaria Anastasi also expressed Betsoft's eagerness to see where this new partnership would lead in a press release.
"One of the cornerstones of this vision is, of course, to provide value to the player in return.  This requires the operator portion of River's business to be able to offer the best slot games the market already has to offer, with a reliable stream of innovative new content being added over time.  We are proud to have met these criteria and to have been selected as a key content partner.  We look forward to supporting River's ambitions for the foreseeable future" .
River iGaming's Future Goals
Chief Operating Officer at Rive iGaming Ismael Diagne explained how their perspective is different from their competition. He said their focus is on "player experience" and less on acquiring players. River already has the investment and technology so their aim is to make sure their players have a constant flow of the best games online which is why they picked Betsoft.
Let us keep you updated with how this story develops and other casino gambling news.