Mega Millions NZ$2.2 Billion Jackpot Still Unclaimed
In October 2018, the Mega Millions Lottery in the United States saw the largest single payout jackpot in America's history. One lucky player managed to win the US$1.5 billion (NZ$2.2 Billion) jackpot. However, the winner is yet to come forward and claim their prize. The ticket was sold in South Carolina and matched all six winning numbers – 5, 28, 62, 65, 70, and Mega Ball 5.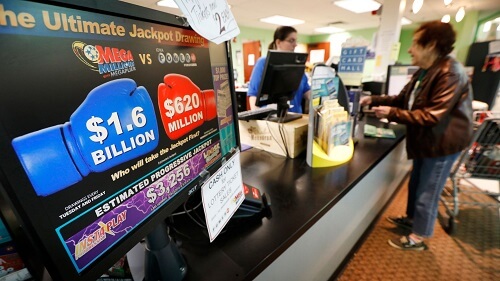 Mega Millions Winner Running Out of Time
As mentioned, this is the largest jackpot ever won by a single player. The Powerball still holds the record for the largest jackpot of all time in the USA, which was slightly larger, but that jackpot was won by three winners. Because the Mega Millions ticket was won in South Carolina, the player has 180 days to claim their prize.
Time is running out, and the deadline is the 21st of April. If the winner doesn't claim the win by then, the ticket will be voided, and the prize will be lost forever. If this happens, the Mega Millions jackpot will be returned to the member states. South Carolina would receive around NZ$16 million back, but this is significantly less than the NZ$88 million the state would receive from taxes if the winner claims the money.
Has the Mega Millions Ticket been Lost?
Back in 2017, the Mega Millions lottery received an overhaul. The idea behind the changes was to make it more difficult to win the jackpot and thus allowing it more time to grow larger. This was done by changing the Mega Ball numbers from 15 to 25. The odds of winning the jackpot increased from 258.9 million to 302.5 million.
As for why the ticket hasn't been claimed, an accountant came forward and said he could see a tax benefit in waiting until 2019, but there shouldn't be any reason to have waited since the beginning of the New Year and fears the ticket has been lost.  There have been several times in America where a lotto win has been claimed shortly before expiring. In 2017 a man found the winning lotto ticket just hours before it expired, winning NZ$35 million. However, there have also been several jackpots that went unclaimed including a NZ$99 million in 2002, a NZ$45 million in 2007, and a NZ$ 112 million in 2011.