SkyCity Entertainment Sees Record Profits
Recently updated on August 10th, 2018
New Zealand-based gambling operator, the SkyCity Entertainment Group, has released its financial results for the year. From June 2017 to June 2018, the company has experienced a 10.4% increase in profits after tax. SkyCity Entertainment earned NZ$169.95 million, despite the lowered value of SkyCity Darwin in Australia.
According to the company, SkyCity Auckland earned the most, thanks to high roller gamblers from China. This was after the country cracked down on foreign gambling companies. SkyCity Entertainment currently operates four Kiwi casinos, including venues in Hamilton and their flagship Auckland casino resort.
Both SkyCity Adelaide and SkyCity Auckland were two of the highest earners for the company, followed by SkyCity Hamilton.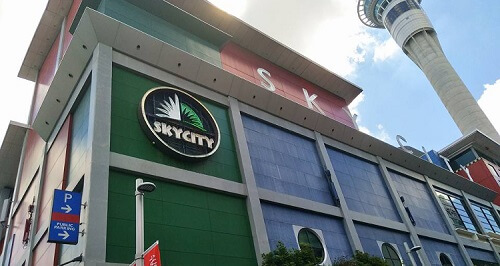 SkyCity Entertainment Group on the Rise
While local business from New Zealand has been on a steady rise, the international ventures of SkyCity Entertainment seem to be struggling somewhat. Despite this, the 'rapid recovery' of the VIP sector has led the company to record NZ$1.1 billion in overall profit. According to Graeme Stephens, CEO of the SkyCity Entertainment Group, this was partly because of the 'restructured International business team'.
Following the high-profile arrests of Crown Resorts employees in Macau, many high rollers from mainland China have been looking for new places to gamble. Luckily for the Kiwi firm, many decided to visit New Zealand and SkyCity Auckland. The resort boasts three five star hotels: SkyCity Hotel, SkyCity Grand Hotel and the Horizon Hotel.
Attractions at SkyCity Auckland
Part of the current success of Auckland's only casino could be the many facilities available to guests. In addition to their gaming floors, the property boasts amazing restaurants, bars and entertainment options. What's more, SkyCity Entertainment is planning to expand these options in the next few years with a new convention centre.
Keep visiting New Zealand Casinos for more gambling news and exciting changes to the Kiwi gambling industry.