Woolworths Groups New Merger
Woolworths Group has announced plans to merge its hospitality and drinks units and then market it as a separate entity in the upcoming financial year. The company has been under immense pressure regarding its gambling operations and believes that this move will help ease that pressure, but also allow it to focus on its food chain. Woolworths Group is New Zealand's second largest retail company by revenue.
The merger includes Endeavour Drinks, as well as hotel and gaming unit ALH Group, which will be one unit by the end of the current calendar year. This new partnership will be called Endeavour Group. The financial return of this new partnership, based on estimated annual sales, is expected to be about AU$10 billion (NZ$10,5 billion), while its gross earnings before interest, amortization, depreciation and tax will amount to AU$1 billion (NZ$1,05 billion).
Endeavour Group Makeup
The merger between the two units is expected to form one of the largest integrated drinks and hospitality businesses in the country. Together they will offer 1,500 retail outlets for their drinks division, and 327 ALH Hotels. The merger will also see the inclusion of other beverage brands like Pinnacle Drinks, as well as fine wine businesses Cellarmaster and Langton.
Woolworths Group's joint venture partner The Bruce Mathieson Group, otherwise known as "BMG" will swap its entitlements in ALH for a a 14,6% stake in the new business and will continue to serve on the Board. Bruce Mathieson of BMG said in a statement: "Woolworths Group and BMG have enjoyed a long and successful partnership in ALH since 2004 which has created significant value for both sets of shareholders. This transaction is the natural evolution of the partnership and will allow Endeavour Drinks and ALH to reach their full potential. We look forward to continuing the partnership for many years to come."Woolworths Group will retain a minority shareholding in the new business.
The merger will also lead to a few management changes. David Marr, the groups current CFO will assume the new role of Chief Operating Officer and is responsible for overseeing the merger. The current Finance Director will take over from him.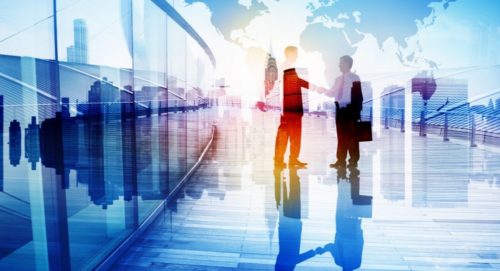 Woolworths Group Gambling Division Under Criticism
The company has received mounting pressure and criticism from anti-gambling organisations in Australia, urging it to stop operating its poker machines in the region due to the rise of irresponsible gambling practices and addiction. The most recent backlash was in June this year when regulatory bodies of a state in Australia took disciplinary action against two pubs in the area, managed by the ALH Group. The action was based off suspicions of unethical and illegal behaviour by Woolworths Group. Nobody from the company has directly commented on these claims. Woolworths Group Chairman, Gordon Cairns was however quoted saying that the move is in "shareholders' best interests and will benefit customers and team members of both groups".
Other Blogs