Cheltenham Festival bets expected to total NZ$1.9 Billion
Horse racing has been one of the most popular forms of gambling for hundreds of years. One of the oldest events in Britain, the Cheltenham Festival, is expected to garner nearly £1 billion in bets this year. The festival started in 1860, and has been hosted at Cheltenham racecourse since 1911. This year, the festival is expected to see at least 300 000 bets an hour through bookmakers like Paddy Power.
These bettor-friendly estimations could mean that the festival will be a good one for bookmakers. On the other hand, they could also lead to losses similar to those of 2016. At the time, punter-friendly bets resulted in combined losses of £60 million (NZ$114 million) for sports books. Sadly, William Hill was hit the hardest with these bets. They estimated a loss of £30 million (NZ$57 million) of their overall profits for the year. Average bets are estimated at £12 (NZ$22).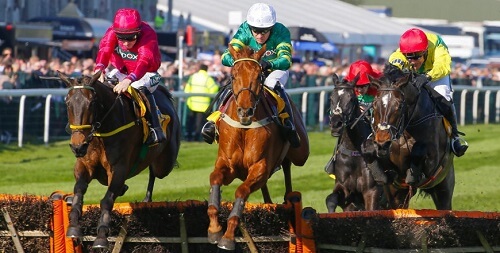 2017 Cheltenham Festival a Success
Despite the failures of 2016, the 2017 Cheltenham Festival was considered one of the best for sports books. Favourable results for Robbie Power's Gold Cup win saved bookmakers almost £20 million (NZ$38 million) in payouts. The Gold Cup is one of the championship races at the festival. Past winners include this year's favourite, Ruby Walsh.
Walsh has won the top jockey spot eleven times, and acts as a brand ambassador for Paddy Power. However, Walsh has only won the Gold Cup race twice in 2007 and 2009. Other notable races include:
Champion Hurdle
Queen Mother Champion Chase
Stayers' Hurdle
These races will be spread out over the four days of the festival. Be sure to spread your bets, and place them in time for each race. After all, there's nothing more exciting than winning big on a favourite in horse racing. Friday is the last day for bets on the Gold Cup, and is slated as the 'biggest day' of the Cheltenham Festival.