Christchurch Casino License Review Hearing Underway
Christchurch Casino is the first Kiwi casino up for a license review. While the current Christchurch Casino license is valid until November of 2019, the New Zealand Gambling Commission is now taking submissions from interested parties. These parties include casino representatives, the City Council and the Problem Gambling Foundation.
Roughly 70 submissions were filed with the Commission. Starting on Tuesday, interested parties could also give oral submissions in a hearing. Skyline Enterprises operates the casino, and already applied for the next license in March. Reportedly, the operator paid approximately NZ$200 000 in application fees to start the process.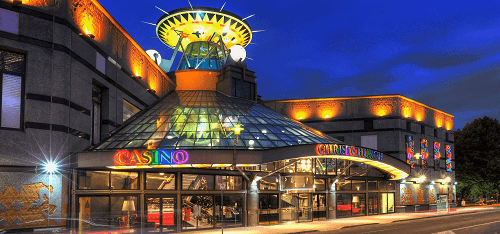 Charity Contributions for Christchurch Casino
One of the expected stipulations of Christchurch Casino's license renewal is a charity contribution. According to reports, the casino will need to pay 2.5% of net profits to charity or NZ$500 000. In 2017, profits amounted to NZ$16.1 million. Using the condition, this means they would need to contribute NZ$402 500 to charities. Currently, SkyCity Auckland has to follow these guidelines.
However, the casino believes this requirement should be NZ$250 000 because it has less facilities. SkyCity Auckland has 150 gaming tables and more than 1800 slots. In comparison, Christchurch Casino has only 36 gaming tables and 50 pokies. As the review progresses, this could be taken into account for the final requirement.
Another suggested contribution for charitable causes is a discretionary fund. This fund should amount to NZ$100 000. Any leftover monies at the end of the year will be added to charitable funds.
Christchurch Casino License Review
Christchurch Casino opened in 1994, and received a license for 25 years. As the first land-based casino in New Zealand, it is also the first to renew its license. This review will set the standard for other casinos due to renew their licenses in 2020 and beyond. So, for updates on this story, keep visiting New Zealand Casinos.