SkyCity Shows Concern Over Crown Resorts Investigation
Recently updated on August 17th, 2019
SkyCity Entertainment owns three casinos with two in New Zealand and one in Adelaide Australia. In the past days, there have been revelations that the big Australian casino operator, Crown Resort was involved with junket operators that are supported by powerful crime gangs. As a result, the Australian casino is under inquiry by law enforcement prompting a Crown Resorts Investigation.
SkyCity recorded a turnover of NZ$14.1b from international gamblers. Most of these players were coming from Asia into Australia through junket operators who are also knowns as tour companies. Graeme Stephens, Chief Executive at SkyCity, has raised concerns on the effects on the turnover as a result of the crackdown. He said that there is uncertainty with the high roller business because there is no clear indication of what is going to happen to the junkets.
There will be stricter rules that will affect the relationships between Australian casinos and junkets.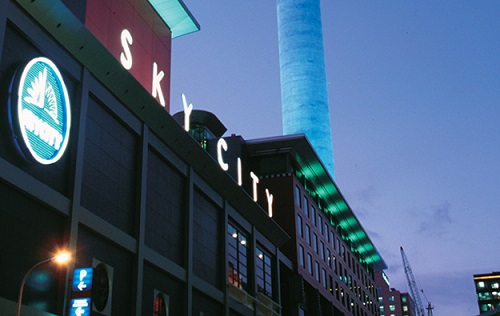 How SkyCity has Been Affected So Far
According to Rob Campbell, Chief Financial Officer, the volatility that affects high rollers is making the international gambling income the highest risk part of the business. On Wednesday, SkyCity's shares dropped to 1.57% to $3.77, and the financial year results revealed a 14.7% drop in net profit.
However, the recorded drop was because the house winning rate was at 1%, which was lower than the 1.35% expected rate. The turnover from Adelaide has dropped by 42.3%. Graeme Stephens said that the company still has a steady growth in the international business. He pointed out the global business only contributes to 12% of SkyCity's takings.
He also mentioned that they would have to turn away more people than they can take. Their internal process relates to meeting the customers' needs, and they comply with their anti-money laundering processes.
Crown Resort's Response to the Investigation
The Age, 60 Minutes and Sydney Morning Herald conducted the Crown Resorts investigation that revealed the casino operator's involvement with junket operators that are backed by crime gangs. So far, the casino operator has defended itself from the allegations