ASA Suspends BetIndex Gambling Adverts on Facebook
The Advertising Standards Authority (ASA) has suspended BetIndex Gambling adverts on Facebook for showing young football players. The ASA found a paid Facebook advert on Football Index on the 20th of May 2019 that promoted the gambling application.
In the advert text, there was mention of Jadon Sancho, a young English professional football player. The text explained that Sancho was the third most valuable football player in the football stock market. In addition to that information, there was a list of young football players with text such as "buy" and "sell" under their pictures.
One individual filed a complaint with the ASA noting that the advert displayed football players who were under the age of 25. The CAP Code further pointed out that the advert was irresponsible and violated the code. This complaint prompted the ASA to investigate the advert.
The Advertising Standard Authority explained that the advert displayed on Football Index violated the code. This code specifies that players under the age of 25 can be displayed on marketing material. However, those individuals should not be displayed in a gambling context.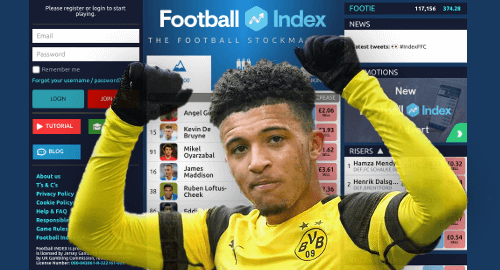 BetIndex Gambling Denies Breaching the CAP Code of Rules
Betindex has denied the claims of their adverts contravening the CAP Code of rules. The betting application stated that the players were only used in the advert as examples to show potential players how to bet.
The betting application also pledged that it would not show players that are under the age of 25 in future adverts. Other players that were included in the advert were Kylian Mbappe, Raheem Sterling, Marcus Rashford and Calum Hudson.
The betting application further stated that the advert did not intend on placing special attention on any particular player. BetIndex reiterated that the displayed players were not meant to promote any player gambling.
Overview
In the investigation, the ASA found that BetIndex violated CAP Code rules section 16.1, and section 16.3.14 of the Code associated with Gambling. The Regulatory authority also ruled that the BetIndex Gambling advert should not be shown in the way that was complained about before.
See More Casino News: