Pokie Addiction Case Closed by Federal Judge
The Crown Melbourne and Aristocrat Pokies have cleared of wrongdoing by a federal judge this week. In the landmark pokie addiction case, both companies were accused of slot tampering by Shonica Guy. As a former pokie addict, Ms Guy claimed that an Aristocrat pokies game had disguised her losses as wins. Federal Court Judge Debbie Mortimer gave her ruling on the case on Friday in a packed courtroom.
Anti-poker machine advocates attended the ruling, according to local reports. Many of the anti-pokie advocates claimed that the ruling was 'just the beginning of their campaign' against pokies. They called for further research into poker machines and the damage they could inflict for future cases. Judge Mortimer's recognition of possible gambling addiction caused by pokies has likely fuelled the fire against them.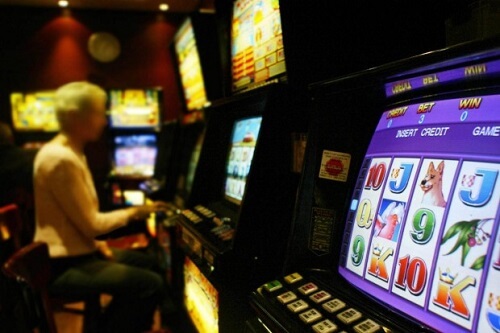 Pokie Addiction Case Ruling
In Judge Mortimer's ruling, it was made clear that playing the game Dolphin Treasure had revealed no ulterior motives. The problem, as mentioned by Ms Guy, was that the return to player (RTP) percentage was misleading for the game. In fact, Judge Mortimer ruled that the belief that 87.8% of your winnings would be paid back would be quickly dispelled while gambling.
Many gamblers believe that they will lose the 12.2% of their bets while playing. This is, unfortunately, not true. RTPs are calculated over hundreds of games and are not determined by individual bets as such. More so, the Federal Court Judge did mention that her ruling did not diminish the courage of Ms Guy and other witnesses who came forward.
Pokie Addiction Case related to Slot Tampering Allegations
In recent months, the Crown Melbourne has been accused by four former employees of slot tampering. With the recent closure of the case filed by Shonica Guy, these allegations are possibly the only claims against the casino chain. However, while they are backed by infamous anti-gambling advocate MP Andrew Wilkie, these could also be dropped. After the fourth former employee came forward, Wilkie was asked not to involve himself with the claims in Parliament.
Mr Wilkie was accused of slandering Crown Resorts in Parliament by Leader of the House, Christopher Pyne. Added to this, Crown Resorts has denied all claims against them since Wilkie made them public in late 2017. Until these allegations are proven or disproven through an investigation, Crown Resorts should be considered innocent.