Microgaming's New Game Development Strategy Revealed
The name Microgaming is synonymous with online casino gaming throughout the world. The titles found in Microgaming's catalogue have always set the tone for casino game manufacturers to follow over the years. Which makes the sudden shift very interesting. In recent releases, Microgaming has subcontracted the creation of new pokie games to different companies but still features them in their umbrella. This has led to questions over what does this switch in direction mean for the company.
Microgaming Collaborating with Slingshot Studios
Having been in the industry for over two decades, could it be that they have run out of ideas? There's evidence to suggest that may be the case looking at how most of Microgaming's online pokies games of late have shared similarities with some of its most successful title. Change in direction bodes well for the gaming giant, outsourcing the creative element of the production of pokies games and still being part of the release.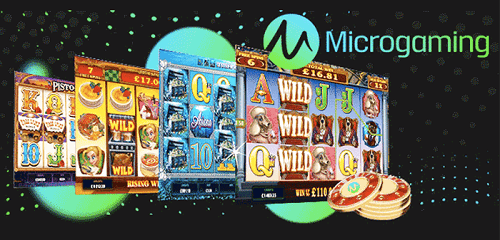 On the 6th of March, Microgaming collaborated with Slingshot Studios to release a brand new slot machine dubbed Zombie Hoards. The Zombie-themed pokies game features all the signature Microgaming qualities which put the casino software provider in good stead with pokies lovers. It has state-of-the-art graphics and can be enjoyed on both desktop and mobile devices.
Microgaming Pokies Games Releases in 2019
Later that day, Microgaming launched Bookie of Odds pokie machine in commemoration of the Cheltenham Festival. The slot machine was created by Triple Edge Studios. It is inspired by a horse racing event that is quite popular in the UK. Earlier in the year, a Crazy Tooth Studio creation in Arctic Valour was added to the Microgaming slot umbrella. It is possible that it makes business sense to outsource the development of these games. Could this mean that we won't see an independent creation by Microgaming any time in the immediate future? Keep your dial locked on New Zealand casinos for the latest news. We'll keep you posted with the latest developments.