AU Pokie Industry Survey Reveals Billions in Revenues
At this year's Australasian Gaming Expo, it was revealed that pokies contribute roughly AU$8.32 billion (NZ$9.18 billion) to the economy of Australia. At least AU$5.5 billion (NZ$6.07 billion) went to tax revenues from leading Pokie operators. The survey was conducted on behalf of the Gaming Technologies Association (GTA), who represents the pokie industry.
Gaming providers like Aristocrat Technologies, Scientific Games, Konami and Tabcorp are part of the GTA. Their statistics were shared with the survey, and have revealed some startling statistics. Ross Ferrar presented the statistics to the public at the expo on behalf of the research group. According to Ferrar, the gambling operators and the pokie industry 'benefits all Australians'. This is because tax revenues from the gambling sector are used to benefit public infrastructure.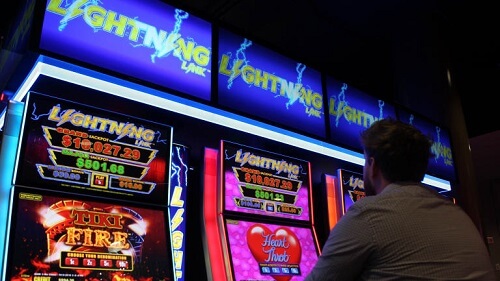 Pokie Industry Statistics in Australia
However, some of Ferrar's claims have sparked a lot of criticism from anti-gambling campaigns. His claims that poker machines offer 'harmless' entertainment and enjoyment to millions of Australians riled up these campaigners. Unfortunately, Ferrar denied the 'dramatic effects on individuals and their families from 'problem gambling'. Federal statistics show that he is mistaken, as players lost AU$12 billion (NZ$13.24 billion) to pokies alone.
There is a popular idea that Australia has the largest amount of poker machines per capita. This has been proven wrong, according to new data. The World Count of Gaming Machines 2018 proved that Australia only has 2.53% of all machines in the world. This means that Aussies are fifth, while Japan is in first place. Still, the total amount of gaming machines is 197 021, which equates to 125 125 people per pokie.
Anti-Pokie Campaigners
Australia is currently in the middle of a debate about the pokie industry and its effects on gamblers. Despite the revenues from the gaming machines, there are thousands of problem gambling cases in the country. This makes a strong case for anti-gambling campaigners and sentiments. However, the gaming machine contributions to schools, roads, hospitals and infrastructure can't be ignored. Hopefully, the debate will end with some form of compromise.