Crown Casino to be investigated for Corruption Allegations
Allegations of corruption at Crown Casino will be investigated by Australia's anti-corruption organization. This follows an instruction to do so by the Australian government. The investigation is in response to allegations that some of the country's officials fast-tracked visa applications for Chinese high-rollers. Allegedly so they could enjoy Crown Casino games.  Amidst the rumours of the fast-tracked visas, there are also other allegations pertaining to money-laundering taking place at Crown Casino.
Crown Casino has come out to reject these claims by the media. The corruption allegations have had a ripple effect on the company. On Monday and Tuesday, the company's share price dropped by 7.7%. The Attorney General stated that should the Australian Commission for Law Enforcement Integrity find that the allegations are based on facts.
People are found to be guilty of corruption the matter will be referred to the police. Now, Crown Casino has also stated that they will be supporting the investigation. The gambling giant has encouraged people to come forward if they have any information pertaining to the allegations.
Department of Home Affairs Involvement
Since the news broke regarding the fast-tracking of visas for Chinese high-rollers at Crown Casino the Department of Home affairs has broken its silence. The department admitted that there were arrangements with stakeholder for fast processing of short-stay visas. The DHA was quick to point out, however, that there was no kind of special treatment for gamblers from China.
According to DHA spokesperson, this deal was initiated in 2003. It was, however, cancelled in 2016. Among the people said to be involved in the scandal was the cousin of Chinese President, Xi Jinping, Ming Chai.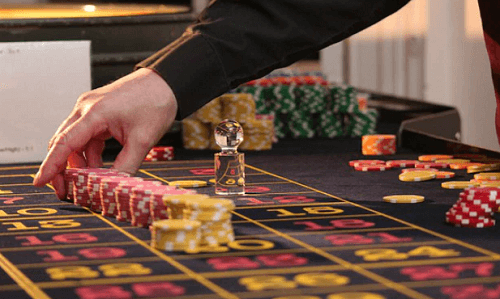 Is there a way out for Crown Casino?
This scandal involving Crown Casino has two aspects to it, the fast-tracking of visas to high-rollers and the money laundering allegations. Crown has denied the allegations against it in a statement. On Monday the company said in a statement that they have taken extensive measures to prevent having its services used for money laundering. The investigation remains an on-going matter.