Quarter Finals Set for 2018 FIFA World Cup
Recently updated on July 4th, 2018
The quarter finals for the 2018 FIFA World Cup are set to begin on Friday, 7 July. This year's tournament is proving to stay true to years past, with favourite teams already sent home. Spain, Portugal, Argentina and former champions Germany all hoped to get to this point, but lost in the group matches. So what are the odds for the final eight?
Well, after England's sudden rise in standings, many UK bookmakers are regretting their odds. Many of these bookmakers seem to be gunning for another Brazil win. However, it's anyone's game in this tournament. After all, the likely winners have already gone home. In true World Cup fashion, a lot is up in the air ahead of the quarter finals.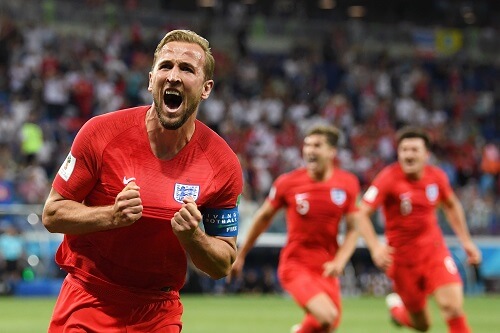 Quarter Finals Odds
Current odds for the winner of the coveted trophy place Brazil and France at the top. Hosts Russia and Sweden sit near the bottom of the standings. Most of the time, host nations rarely win the tournament. The first winners of the FIFA World Cup, Uruguay, are among the few that have taken the trophy. Unfortunately, bookmakers set their odds quite low:
Sweden – 25/1
Russia – 20/1
Uruguay – 14/1
Croatia – 11/2
Belgium – 5/1
France – 4/1
England – 4/1
Brazil – 9/4
With odds like these, gamblers across the globe will be glued to their screens this weekend. Especially as the 2018 World Cup is one of the most watched sporting events ever.
Final Group Matches
In the last group match, England won a penalty round against Columbia. Sweden won against Switzerland, Brazil beat Mexico and Belgium managed a goal against Japan. Russia was expected to lose against Spain, but some won their penalty shoot-out. This year's group matches depended on last minute penalties for a number of matches, including Croatia's win against Denmark.
So, keep visiting New Zealand Casinos for all the best odds on the FIFA World Cup winners.