Tourism Committee all in for Brazilian Casinos
Gambling laws in Brazil have been pending for years, with different bills being stalled in federal talks. This week, the Tourism Committee has called for Brazilian casinos to be legalised to boost tourist revenues. Paulo Azi, Federal Deputy for the organisation, spoke to local news outlets after launching the electronic visa for Americans.
These visas will allow US citizens to apply electronically for Brazilian visas. More so, they will enjoy a US$40 (±NZ$54) fee, as opposed to the usual US$160 (±NZ$217). A simpler application process has also been introduced this week. This bid for more USA tourists is one of many measures by the country to attract more visitors. Marx Beltrão, Brazil's Minister of Tourism, also spoke at the launch event. He claims that turning Brazil into 'an attractive tourism destination' would need the 'right formula' to be able to start earning the country US$170 million a year (±NZ$230 million). So, Brazilian casinos may just have a chance.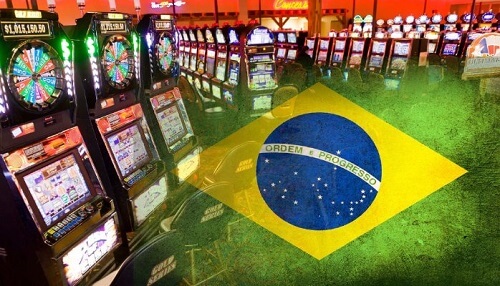 Legal Gambling Expectations
Gambling is generally illegal in Brazil, with a few exceptions. However, lawmakers have yet to approve a reform for gambling laws. At least two gambling proposals have been presented to the National Congress, but were never voted on. One was presented to the Chamber of Deputies, and the other to the Senate. The Senate proposal has gained a lot of attention because it calls for gambling expansion in the country.
Provided in the proposal are casino gambling laws, for land-based and online betting options. Unfortunately, the bill has been stalled in the Senate's Constitution and Justice Commission. Commissioners have not been able to cast their votes, and no date is set for them to do so. Potentially, a handful of international casino operators could invest in Brazilian casinos if they are made legal.
Brazilian Casinos in the News
In 2017, a 'demo' casino came under fire for offering real money bets on slot machines. Their games were confiscated, but led to a pretty interesting situation. This casino in particular exposed loopholes in the law that could be avoided with proper regulations. Sadly, it seems that Brazilian casinos may have to wait a while with legislators stalling each proposal.