The UK Gambling Commission Issues Warning to Gambling Industry
Recently updated on February 3rd, 2019
Following the discovery of a customer that was paid off not to talk to the regulator, the UK Gambling Commission has issued a warning to the gambling industry at large against the use of gag orders. This comes after the scandal that links casino giant Ladbrokes in a payoff to a group of individuals that wanted to blow the whistle has surfaced.
Ladbrokes Coverup Triggers Warning to the Whole Industry
It is reported that a British citizen embezzled five of his clients out of money to fund his gambling habit. A fortune to the sum of £60,000 a day was scammed by the unknown felon. The thief that ran a property business in Dubai. The wronged collective lodged a complaint against the bookmaker and a settlement was reached. Following an investigation by the Guardian, it is claimed that a non-disclosure clause was included in the agreement. The NDA prevented the victims from speaking to the Gambling Commission about the matter.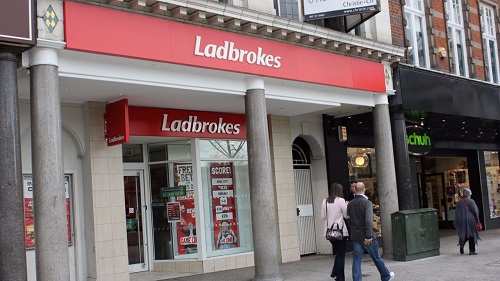 UK Gambling Commission Issues A Statement Warning Against Gag Orders
Once the Gambling Commission was made aware of the scandal, they released a statement to the whole gambling industry. "We have become aware that some licensees have been including non-disclosure clauses within settlement agreements with consumers and we are continuing our investigation into these.
"However, we are keen to ensure that non-disclosure clauses do not result in consumers feeling they are unable to notify the commission or other regulators or law enforcement agencies of conduct which might otherwise be reported."
Ladbrokes has since vowed to cooperate with the investigation that the Gambling Commission is conducting. Reportedly, when called for their comments, Ladbrokes could not be reached.
The UK Gambling Commission is a British-based gambling regulator that performs the role of a watchdog in the gambling industry. Players that have been a victim of maltreatment that is gambling related can lodge their complaint with them. In the meantime, head over to the gambling sites that we've thoroughly vetted and play pokies games for real money.