New Jersey Regulator Fines PlaySugarHouse Casino for Underage Gambling
Recently updated on January 25th, 2019
PlaySugarHouse casino is in hot water for an underage gambling charge laid in New Jersey. They have agreed to pay a fine of $30,000. The New Jersey Division of Gaming Enforcement gave a harsh fine to the gaming operator of the PlaySugarHouse casino for allowing underage players to gamble for more than a year.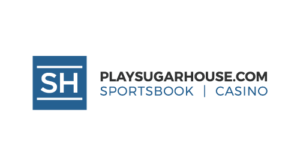 PlaySugarHouse Casino
The digital arm of casino operator Rush Street Gaming, Rush Street Interactive came to the New Jersey online gambling industry via a partnership deal. The two casino operators launched the PlaySugarHouse online gambling site in 2016. Rush Street Gaming operates SugarHouse Casino in neighbouring Pennsylvania.
The New Jersey Division of Gaming Enforcement imposed the fine on the 7th of January and only made it public this past Wednesday. The gambling regulator said that PlaySugarHouse allowed juvenile players to gamble on the site between November 2016 and January 2018.
PlaySugarHouse Casino – Juvenile Gamblers
The Young clients were able to bet online due to a malfunction in the internet casino's account. The casinos account opened software that did not record gamblers' birthdates correctly. The New Jersey gambling regulator said that instead of recording gamblers' dates of birth, the software also allowed a three-year difference in the exact date.
Therefore making it very possible for clients aged between 18 and 20 to be able to open accounts and place bets. As many as 13 people aged between 18 and 20 were able to register with the casino and gamble as a result from the software malfunction. The legal age for gambling in New Jersey is 21.
The blundering gambling operation was fined a $30,000 fine by the state gambling regulator. The Division of Gaming Enforcement spokeswoman, Kerry Langan, said on Wednesday that the fine was the first for juvenile betting to be issued by the regulatory body since online betting became lawful in the state in 2013.
Rush Street Interactive Conveyed the Problem
Rush Street Interactive said it had discovered the software misconfiguration and it self-reported it to the division. The business then took rapid actions to fix and prevent more incidents of immature gamblers placing wagers online.
This is not the first time a Rush Street Gaming operation got into trouble for underage betting. The Pennsylvania Gaming Control Board issued a heavy $100,000 fine to the casino operator and its Casino in Philadelphia in 2017. this is for failing to stop underage bettors from gambling at the casino. The charge is one of the biggest ever issued to a casino in Pennsylvania.
 More Casino News