SkyCity Entertainment Group Report on First Half Profits
Recently updated on February 13th, 2019
SkyCity Entertainment Group's net profit for the first half of the year is reportedly down 11%. The net revenue is calculated for the period of six months that ended December last year.  In 2017, the casino giant reported a $93.5 million profit, only for the number to drop to $82.8 million. It is possible that the dropping of Darwin Casino may have had a bigger impact than previously thought. In light of the report, the chief executive was optimistic about the future of the group for the year.
SkyCity Entertainment Group Reasons for the Drop in Profits
The New Zealand casino operator had enjoyed a successful 2017, and as all thriving companies do, they projected the revenue curve to continue to climb. This estimation was supported by the number of international high-rollers that visited the casino and spend large sums of money. In 2018, the number of wealthy foreign gamblers declined and a drop in normalised profits was experienced. Chief executive Graeme Stephens reflected on the success of hosting high rollers from around the world.
"We've had a really positive first half of this financial year, aided by some strong gains in International Business turnover and a good result from our flagship Auckland property, particularly on the gaming floor," Stephens explained.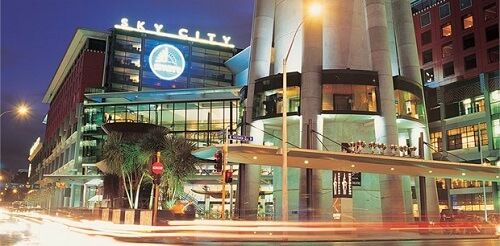 Further Delays in The Opening of SkyCity International Convention Centre
The drop has also been linked to the delayed project of the International Convention Centre and Horizon Hotel developments. The previous completion date has already come and gone and now further delays are expected. The projected completion is somewhere in the second half of 2020. While it is reported that the delays were due to the removal of aluminium panels, the cost of the exercise will set the group back a reported $25 million dollars.
If you can't wait that long, we have enough games and excitement for Kiwis online. Just visit any of our recommended casino sites and play for real money to win. Or, find out more about the NZ gambling industry: