Internet Gambling with Credit Cards Could Get Banned in NZ
Recently updated on August 4th, 2019
New Zealand's government agency is on a mission to ban internet gambling with credit cards. The New Zealand Department of Internal Affairs is responsible for creating and regulating the gambling industry.  One of the many reasons behind the department considering the ban of credit card internet gambling is the launch of SKYCITY Entertainment Group's internet gambling outfit in New Zealand.
New Zealand currently offers Kiwi players state-run lottery and TAB. The operators are the only two authorised operators allowed to provide internet gambling products in the country. Early 2019 saw SKYCITY partner with Malta-based gambling operator to offer NZ with gambling services online.  SKYCITY is evading the existing NZ regulations by basing its operations in Malta.
What does the Credit Card Ban entail?
The details around whether or not the NZ regulator will succeed in banning the use of credit cards for internet gambling are still sketchy. The possible ban is believed to be a part of the protection of local Kiwi gamblers from spending excessive amounts of money on betting. The regulators' news on the ban follows the UK Gambling Commission announcing a consultation on whether or not the UK should ban credit card internet gambling.  Macquarie, an Australian bank, has started blocking transactions that are classified as gambling.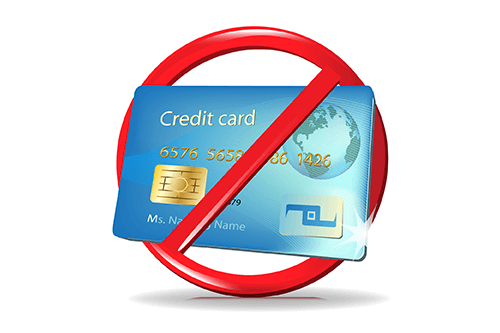 SKYCITY's Internet Casino
SKYCITY's Maltese subordinate, SKYCITY Malta is set to run SKYCITY's internet gambling operation. The operation will be powered by Gaming Innovation Group, a casino gaming and betting online platform.
SKYCITY's venture has brought about mixed reactions and a worry that the operation would have a hand in the increase of problem gambling cases. The New Zealand Department of Internal Affairs was prompted by concerned Kiwis, which have led to the review of the country's gambling laws and use of credit cards.
Overview
Internet gambling with credit cards is convenient, and most internet casinos do not charge Kiwi players fees for processing deposits made from credit cards. Convenience is both an advantage and a disadvantage.
Problem gamblers are often pushed into debt by the high-interest rates on transactions charged by the credit card issuer. The ban on credit cards could be useful. However, there are several ways players can make deposits to fund their gambling activities. The ban could essentially work or simply become another gambling inconvenience.
More Casino News