World Cup Group Matches Surprise Bookies
Recently updated on June 19th, 2018
As usual, the FIFA World Cup is stunning bookies and gamblers across the globe. With favourites slightly trailing, the group matches are proving to be a surprise on all fronts. While many are speculating who will win the trophy, there are only a few favourites left after initial showdowns. Brazil looks to be the favourite at four to one.
However, that might change as the group matches continue. Argentina, Spain and Belgium are all sitting at about nine to one at this stage.  All matches are updated on the FIFA official website. For the latest bets and odds, visit your favourite bookmaker.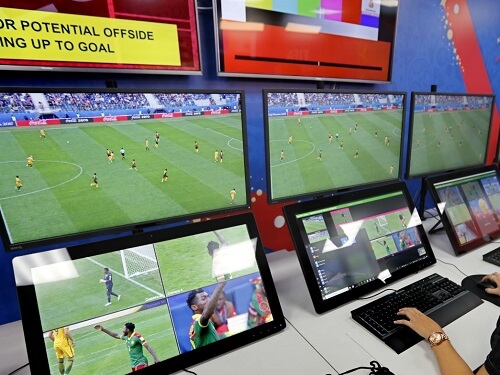 VAR for Group Matches
What makes this World Cup more difficult for bettors is the inclusion of the Video Assistant Referee (VAR). This system has already been used to good effect in the match between France and Australia. When Antoine Griezmann was tackled, the referee didn't award a spot-kick. However, VAR officials chose to review and awarded France a penalty.
This is the first time that VAR has been used for international events, despite being featured in the German Bundesliga for a while. While some officials opposed this move, the VAR system has already proven its worth. What's more, having an 'independent' referee could prevent further FIFA scandals. At least two referees have been banned for life before the 2018 World Cup for match-fixing. This means that VAR could level the playing field for a fair tournament.
Betting on Russia
Before the opening ceremony of the 2018 FIFA World Cup in Russia, the winning bid was announced for 2026. For the first time, Canada, the United States and Mexico will share the honour of hosting the event. This will be the first time that three countries will host the World Cup. The 2022 tournament will be held in Qatar.