Wynn Resorts Rebrands Project as Encore Boston Harbor
With months of development still ahead of the Boston Harbor resort, Wynn Resorts has made the call to remove Steve Wynn's name from the project. Instead, the Massachusetts property will be known as Encore Boston Harbor. New banners around the development have been put up with the changed branding. Their decision follows months of disorder within the company after founder and former CEO Steve Wynn was publicly accused of sexual misconduct towards female employees.
When Wynn resigned as CEO, Matt Maddox stepped in to begin rebuilding the company's reputation. One measure included Wynn selling off his shares in the company after years of legal battles with his ex-wife, Elaine Wynn. She is now the largest shareholder, and has been stirring up big changes in the gambling firm. This includes the appointment of three female board members ahead of the annual general meeting.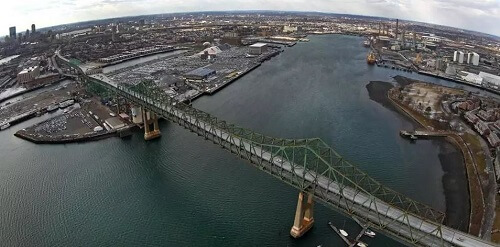 Encore Boston Harbor Controversy
Matt Maddox allegedly told the Massachusetts Gaming Commission (MGC) in a hearing on Friday that the 'company is not about a man'. He also stated that the company had changed the banners at the casino site. However, the name change is not official, because the MGC had to approve it. This is part of the ongoing MGC investigation of Steve Wynn and whether or not the Boston project should keep its gaming license.
According to the state's Attorney General, Maura Healey, she is 'not convinced the company should have a license at all'. Unfortunately, only the MGC can make this call after concluding their investigation.
Maddox Won't Sell
While the investigation continues, there have been reports of Wynn Resorts putting the project up for sale. This was suggested during Maddox's first earnings conference as CEO earlier this year. However, Maddox has since changed his tune. He now claims that it's 'not up for sale'. The new name has already been posted to Facebook on the official Encore Boston Harbor page.