Australian Lawyer Sentenced in Fraud Case
Recently updated on January 22nd, 2019
An Aussie lawyer who stole millions from a high-profile client to gamble has been sentenced to six years in jail. The lawyer, Brody Clarke, had placed a huge bet on a New Zealand rugby match with pinched funds in 2017. According to reports, the litigator had impersonated Bruce Gordon's son and stolen AU$9.853 million from the media magnate. Clarke later confessed in the court that he'd had the money transferred into his personal account.
In the judicial proceedings, evidence of his crimes showed that Clarke had been stealing from Mr Gordon from December in 2015. Clarke's scheme was discovered in September of 2017 when the CFO of Gordon's company noticed an irregularity in the accounts. During an investigation, the scheme was discovered and reported. As a result, Clarke confessed in the courthouse in the presence of his barrister, George Thomas.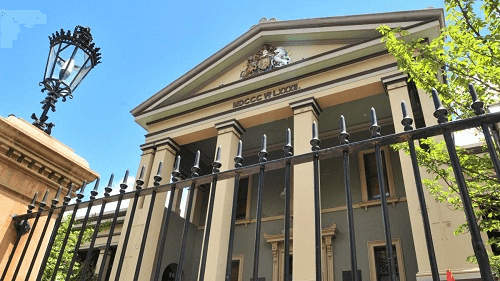 Abuse of Trust by Aussie Lawyer
During the hearing on Wednesday, the Aussie lawyer couldn't explain why he committed the fraud. Still, he admitted to using a colleague's phone to pose as Gordon's son, Andrew and allow the transfer to his personal account. When questioned by the Deutshe Bank, Clarke claimed that it was the firm's trust account.
To make matters worse, the lawyer had also spent nearly AU$100 million on bets with Sportsbet and TAB during the same period. In fact, he had placed high stakes bets of over AU$1 million of various sports matches. Clarke had also been betting AU$3 million daily on football games and was suffering from an obvious addiction.
He admitted to betting randomly, without any knowledge of the sports or teams he chose. More so, the Aussie lawyer was reportedly suffering from an untreated mental illness. While this does not excuse his crimes, he will be treated while in prison. As part of his sentence, Clarke will have to serve three years before he can apply for parole.