Buffalo Wild Wings Partners with MGM to Offer Free Sports Betting at Restaurants
Buffalo Wild Wings, one of the largest international restaurants, has partnered with MGM Resorts in a deal that will see the joint's customers playing free games and offered sports betting tests. The two companies announced the news this week stating that the deal would in the US "deliver sports gaming experiences at a national scale inside Buffalo Wild Wings" through their sports betting app, BetMGM. Read on for more on the story.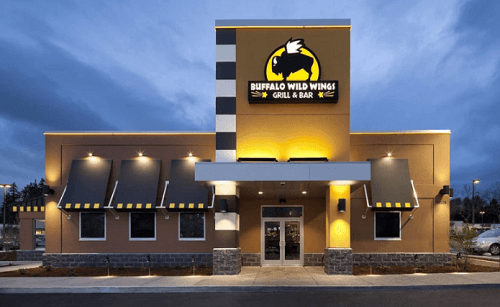 Eat Wings, Drink Beer and Bet on Sports
On Thursday, Buffalo Wild Wings announced its multi-year partnership with MGM Resorts International. The agreement aims to see the restaurant and bookmaker launch a free-to-play game in the US as states continue to legalise sports betting. In the U.S alone, there are 1 200 Buffalo Wild Wings locations.
"As the largest sports bar in the country, Buffalo Wild Wings has the opportunity to pioneer sports gaming experiences for fans, and we are taking the first critical step on that journey through our partnership with BetMGM," said Lyle Tick, the president of Buffalo Wild Wings.
"We're a sports bar that is based on being social, watching the game, having a good time," added Tick. "We're very conscious, with second and third screens, the way people engage with content has evolved. The more you can make it fun … that's to the benefit of the guest, to us and BetMGM as well."
Starting this week, customers at the restaurants will be able to wager on the "Picks and Props" game through the BetMGM app. Punters stand a chance to win huge prizes such as trips to New Jersey and Las Vegas. Betting will be free of charge but will offer the same sports betting experience as other apps.
Additional Plans for Buffalo Wild Wings & MGM
Later this year, the two companies will launch a test program in New Jersey which will offer customers with exclusive benefits on the BetMGM app. This includes free bets and enhanced odds with hope for further expansion. The joint will not be offering any form of betting over the counter.
Other plans include collaborating with other MGM properties and sportsbooks, as well as the new Buffalo Wild Wings sports bar in 2020 at Mandalay Bay in Nevada.
At the moment, 19 US states and the District of Columbia have passed sports betting laws.
More Recent News: