Gambling Bosses Disclose the Negative Impact of Gambling in the UK
Carolyn Harris, labour member of parliament has unveiled that CEOs from four major gambling companies have realised the harm inflicted on people by their sector. Ms. Harris confirmed that the three executives from SkyBet, Paddy Power Betfair, bet365 and William Hill agreed that hundreds of thousands of people reveal effects of problem gambling each year. The bosses had a meeting with Carolyn Harris who was heading the all-party parliamentary group on gambling issues. She asked a few questions to the executives who owned gambling businesses in the presence of people who have lost a member due to suicide.
The gambling brand officials have admitted that the sector they run has caused great harm to people. They even went on to say that they will do better. As the CEOs of the four leading businesses have already stated more work should be done. Furthermore, their firms should ensure that fewer individuals get affected by the possible negative circumstances linked to compulsive gambling. The bosses that attended were Ian Proctor from Skybet, Dan Taylor of Flutter Entertainment, John Coates from bet365. The official from GVC Holdings, Kenny Alexander was not present for the hearing. At the beginning of the year, Kenny Alexander said that gambling was not a big social matter in the United Kingdom.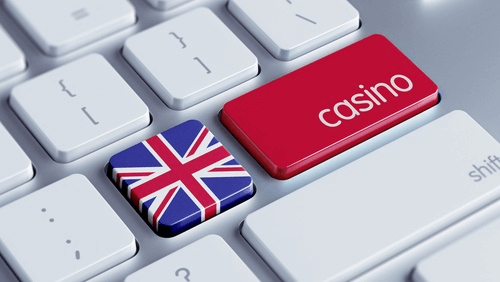 CEOs Agree to Do Better In Preventing Gambling Harm
The UK gambling regulator released statistics which stated, currently there are above 340,000 gambling addicts in the state. Anti-gambling protestors reckon that two people kill themselves every day because of compulsive gambling. According to Dan Taylor, an official from Flutter Entertainment, 70, 000 of customers from his company display signs of problem gambling monthly. The boss of bet365, John Coates showed that 13 of the gambling brands customers had revealed symptoms of gambling addiction over the last year. William Hill's boss stated that 30% of the sportsbooks' premium player's accounts are shut down on yearly because of problem gambling indications.
Overview of the Gambling Industry
Anti-gambling protestors have reached out to the United Kingdom government. They want the government to implement stick rules against gambling operators that work within the state. Officials of Gambling With Lives (charity) which stand for families who have lost members because of suicide caused by gambling, shared their thoughts around the issue. The charity pleaded with the brands to agree that gambling is linked to suicide. Moreso, they want harsh rules to prevent the dangers of gambling. This also extends to all operators in the UK and the industry.
More of Our Recent News