Future of Historic Thames Racing Club Looks Uncertain
Recently updated on February 2nd, 2019
The 150-year-old Thames Racing Club could be closing its doors in the 2019/20 racing season. It is one of the ten horseracing venues around New Zealand that are facing a shutdown.
The Thames Racing Club, which celebrated its 150 years of existence last year, hasn't been able to race its own track for the past three years. This is due to a combination of climate change and track issues. Despite the important role in New Zealand's horse racing industry, the announcement isn't surprising to some.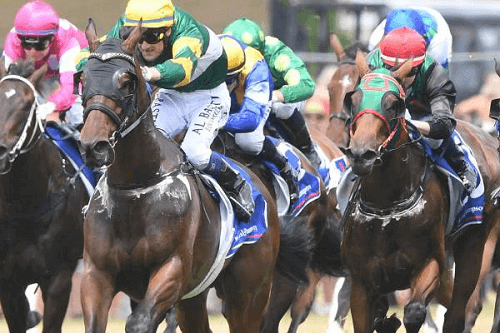 Thames Racing Shutdown "Disappointing But Not Surprising"
Coromandel MP Scott Simpson said he was disappointed but not surprised by the New Zealand Thoroughbred Racing proposal. "The Thames Racing Club has a long and proud tradition and I'm sorry this decision has been flagged and looks almost certain to mean an end to thoroughbred horse racing in Thames," he said.
Poor Upkeep a Root Cause
For some, the shutting down of the Thames Racing Club is due to the poor upkeep of the race track. President of the Thames Jockey Club Kevin Hansen believes that the lack of an irrigation system is what put the Thames racing track in disrepair. He added that this is the reason why the Thames club had to move its meetings to Te Aroha, which is irrigated and supported by trainers and sponsors.
However, the Thames Racing Club believes that it wouldn't be worthwhile to install an irrigation system – set at NZ$50 000 – just to race on the track once a year. "With the changing seasons over the last few years, the chance of any rain on a track without irrigation comes with a risk of having an unsafe racing surface for the jockeys and horses," said Hansen.
Chances of Saving Thames Racing?
The New Zealand Thoroughbred Racing (NZTR) chief executive Bernard Saundry said the NZTR Venue Plan document is waiting for feedback from the industry in February. They will be visiting the regions over the following weeks to hear about their concerns. "The future of the [Thames Racing] track itself is a conversation for once the consultation process has been completed and will be up to the club," he said.
The Thames Racing Club has until March 19 to give its feedback.
Learn more about sports betting in New Zealand with New Zealand Casino Sites.