High-Roller Refuses to Pay $43.3 Million Baccarat Losses Because Dealer Made Mistakes
A Singaporean high-roller is causing the Star Gold Coast Casino in Queensland a very expensive headache. The player is refusing to pay back the $43.3 million he lost during a week-long baccarat session. The casino had flown him in on its private jet, hoping that he would make them some money. Instead, the high-roller left its coffers empty.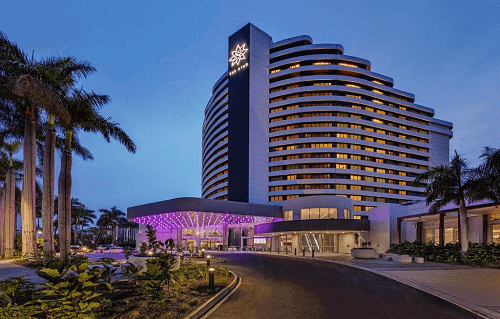 The high-roller, businessman Wong Yew Chong, is claiming that the Star dealers made unspecified "mistakes" during his session. These ran from July 26 to August 1 2018. However, the Star Gold Coast operator Star Entertainment Queensland (QLD) him and is suing Chong in Singapore for $45 million. This is allegedly the largest gambling debt ever pursued through the courts in the Asian island city-state.
Casinos Treat High-Rollers with Credit Lines
In the casino industry, it's quite normal for high-rollers to be given lines of credit that will be settled at a later date. On one hand, this extended line of credit is in the form of non-negotiable rolling chips offered to the VIPs after they've made a cash deposit with the casino. On the other hand, they accept a blank check in which they fill in the amount owed.
In Chong's case, Star Gold Casino attempted to cash the high-roller's check. It's linked to a Singaporean bank account which bounced.
High-Roller Promised Better Experience
However, the high-roller businessman says events occurred differently. Chong says the VIP marketing head of Star Entertainment invited to visit the casino. Also, he was given a $208,752 welcome bonus as a gift. The businessman says the casino then offered him a $41.8 million line of credit. He decided to stop gambling on July 29 after becoming frustrated by the dealers' mistakes. The casino officials even acknowledged the mistakes.
After that whole experience, the high-roller made it clear to the casino that he wouldn't pay for any debts up to that point. The casino staff dealing with VIPs offered him an additional line of credit amounting to $52.1 million if he continued to play. Chong accepted as long as there were no further mistakes.
Furthermore, Chong claims that Star Entertainment's chief operating officer, Kelvin Dodt, gave him a letter accepting their mistakes and guaranteeing there would be no more. But, according to Chong, the dealers continued to make mistakes. When Chong left for Singapore, he told his bank not to process the check, which was in line with the agreement between the high-roller and Star Gold Coast Casino.
For more news on high-roller casinos, find them at NewZealandCasinos.co.nz.