NZ Internal Affairs Launches Public Consultation on Online Gambling
Just recently, the Department of Internal Affairs in New Zealand launched a public consultation on online gambling. The DIA wants to know whether or not to expand the online gaming market. The department is considering opening doors for more online gambling operators and also update the country's laws on gambling which date back to 2003. Read on for more on the story!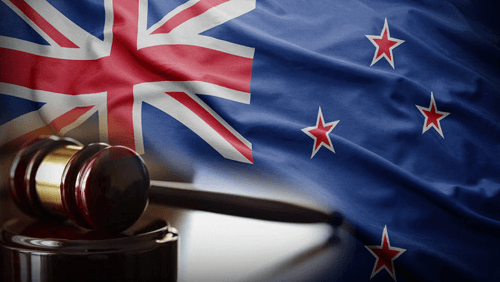 Internal Affairs' Public Consultation
On Wednesday, the DIA in New Zealand started a consultation to determine the public's view on a potential expansion of online gambling in the country. Currently, New Zealand is abiding to laws that date back to as far as 2003 and the department felt it needs a refresh.  At the moment, only Lotto NZ and NZ Tab are allowed to offer online gambling products to local citizens, and both of these are state-run entities.
"In 2003 internet technology was still developing. Social media was in its infancy. Cell phones weren't yet smart and people connected to the internet using cables," said Tracy Martin, the Minister for Internal Affairs.
The DIA also noted that over the past month, New Zealand punters spend around NZ$381 million gambling at offshore gambling websites and now wishes to channel punters to local operators. In addition to that, the DIA wants to extend the range of products that TAB and Lotto offer online.  Also, licencing local operators for online gambling, plus opening doors for any international sites to provide gambling to local New Zealand residents.
"We need to ensure that New Zealanders are safe if they choose to gamble online," said Martin. "We need to look out for our young people especially, because they are online so much, as well as others vulnerable to gambling harm."
The consultation will run until 30 September and people who are interested in completing the submission form can do so the DIA website.
Local Gambling Not So Bad
Although some of the country's residents are gambling offshore, New Zealand is still doing well in terms of gambling expenditure. Between 2017 and 2018, the revenue for gambling in New Zealand reached NZ$2.40 billion, which was an NZ$49 million increase compared to the previous period. The majority came from poker machines ($895 million) followed by casinos ($578 million) and the lottery ($561 million).
The government is also looking at social responsibility controls should the expansion be pursued.
More recent news: