Lotto New Zealand Recognised for Responsible Gambling Program
Recently updated on August 23rd, 2019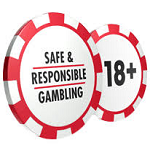 Lotto New Zealand places emphasis first and foremost on safe and responsible gambling for Kiwis. The World Lottery Association has affirmed this by awarding our national lottery operator with a Level 4 Responsible Gaming Certification. A Level 4 certificate is the highest accolade or certification a lottery organisation can receive. Lotto New Zealand just confirms something we were already aware of, that is, they have one of the best responsible gambling programs in the world.
We expand on the program and what the response from Lotto NZ management. Follow along as we give more details about this latest development.
Lotto New Zealand Responsible Gambling Program
Set a spending limit of $150 weekly and $500 monthly. That limit has a further 30% cap on what can be spent on online gambling games per week.
Set a spending limit which cannot be changed instantly. There is a week delay on raising gambling deposit limit to curb impulse overspending.
Self-exclusion from gambling games.
Removal and Exclusion from email newsletter.
Limit of $999 on gambling account balances.
Extensive self-exclusion which includes blocking yourself from New Zealand Lotto's retail stores.
Transparent display of gaming odds. All odds of the games provide my Lotto New Zealand are available so that players know exactly what they are getting into and make informed choices.
How to Play Responsibly brochure with detailed warning signs problem gambling and also resources to help with problem gambling.
New Zealand Lotto's Reaction to the Level 4 Certification
Lotto New Zealand's Chief Executive Chris Lyman felt validated by the World Lottery Association. The underlying ethos of Lotto NZ has been responsible gambling, therefore, receiving this certification is a source of pride for the national lottery operator. This is not the first time that Lotto NZ has received this certification. The first time it was awarded was in 2016 and every three years they have to resubmit the particulars of their responsible gambling program. The World Lottery Association then rigorously vets it to assess whether they can retain the certificate or not.
Not only is the national lottery operator safeguarding Kiwis from harmful gambling practices, but they are also giving back to local communities. The proceeds from the national lottery are issued to various communities in grants via NZ Lottery Grants Board. In the last financial year over $270 million was handed to the Grants board for various community projects.