New eSports Arena to Open at Luxor Casino in 2018
Recently updated on January 17th, 2018
The success of eSports in 2017 has motivated many casino operators to cash in on the worldwide phenomena. With the expected inclusion of eSports in major sporting events like the Olympics, it's no wonder that casino operators are considering buying into these events. MGM Resorts' will be the first to open an arena at their Luxor property.
They estimate that the facility will open its doors by the 22nd of March in 2018. This deadline seems ambitious, but is actually possible because they are converting a space. Luxor's former nightclub, LAX, already has most of the requirements for an arena. With over 30 000 square feet of space and a 50 foot video wall, all they need is seating. Of course, it's never that simple in the casino world, so there may be problems later on.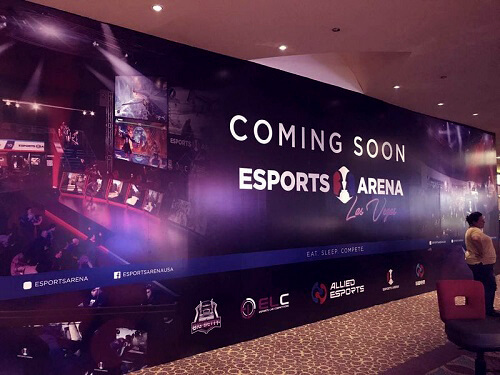 Luxor Plans for eSports Arena
At the time of writing, MGM Resorts and Allied eSports have already announced key aspects of their plan. As the first permanent gaming venue on the Las Vegas strip, their facility needs to set the standard for future arenas. Luxor has already delivered some big draws for fans hoping to watch tournaments. These include celebrity chef Jose Andres providing food and beverage options, and a series of gaming events after it opens.
More so, they plan to make some sponsorship deals with national and local businesses to lower estimated ticket costs. Currently, they hope to charge US$20 (±NZ$27) per ticket, but nothing is set in stone. Access passes for competitors and events could have an additional fee to contend with. It's unclear whether or not bets can be made at the event, despite eSports betting being made legal in Nevada.
Other Arenas for Gaming Fans
Allied eSports has other plans in store for more gaming arenas in the United States and in China. So, this will be one of many new venues for professional tournaments and events in 2018. Other firms looking into this type of venture include Ourgame International. In late 2017, they announced similar plans for arenas, while also focusing on 'expanding the eSports network globally.'
So, keep an eye out for some eSports arenas coming to our corner of the world.