Senate Committee Rejected Brazil Gambling Bill
After almost a year of stalling, a Brazil Gambling bill was finally considered by a specialised Senate committee. However, the Brazilian Comisión de Constitución, Justicia y Ciudadanía (CCJ) voted against legalising gambling in the country. When it was first introduced in 2014 by Senator Ciro Noguiera, the bill sought to legalise online gambling in the country. It was then amended to include other forms, such as land-based casinos and bingo halls. The latest setback for the proposed laws is one in a string of many since it was put forward.
While lawmakers were considering legalising gambling, a few demonstration casinos were opened. This would, unfortunately, open up interpretations of Brazilian laws that allowed one casino to offer illegal forms of gambling. In November 2017, this casino allowed players to make real money bets on gaming machines that were meant to offer test games. A police raid then shut down the casino and confiscated the machines.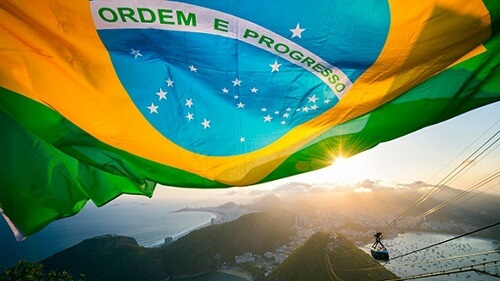 Tourism Committee supports other Brazil Gambling Bill
Earlier this year, the Brazilian Tourism Committee made provisions for visas that would tempt more tourists to visit the country. They also supported legalising land-based casinos to boost tourism, but not other forms of gambling. A separate bill would allow for legalising land-based venues, but this has also been stalled by officials.
Noguiera claimed that legalising casino gambling would cut down on black market operations. On the other hand, according to officials who oppose Brazilian gambling laws, allowing casinos in the country would increase gambling addiction and crime rates. Other countries with similar concerns have found ways to provide for gambling addiction treatment. If these provisions can be added to the bill, it might stand a chance.
More troubles for Brazil Gambling
Even if provisions are added to the failed bill, it still needs to be considered by lawmakers. Despite the committee vote, this bill can still be voted on by the National Congress. However, this can only happen 'if a senator files a motion for review.' Additional troubles lie ahead, as a separate bill set forth by the Tourism Committee only allows for integrated resorts. So, keep visiting New Zealand Casinos for more about this story.