How to Play Omaha Poker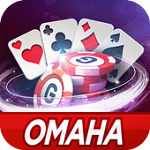 Omaha has grown to be one of the most popular poker variations available worldwide, especially online. Though the game may not be as popular as Texas Hold'em, the game is rapidly growing and becoming a favourite for many. It's quite easy to tell the differences between the two poker variants, and our expert team of players has created this guide to assist you with that and more.
Online Omaha poker has many game versions of its own such as Omaha High Low, Pot Limit Omaha, to mention a few. The game is quite simple and straightforward to learn. Once you master the concept of reading poker hands, you'll be good to go.
This way, you can even partake in poker tournaments with other pro poker players. So, read on below and find out all there is to know about Omaha poker.
Learn more about the best Omaha poker strategy in our comprehensive guide in order to win every time. Once you have cracked how to read Omaha poker hands, you'll be able to play in poker tournaments with the pros. You can find top online casino sites to play for real money and win.
Best Omaha Poker Casinos
How to Play Omaha Online
If you are a big fan of poker, then you will know that the different variations are not so different from each other. The main difference is seen in the different bets players need to make, as well as the number of cards players are dealt. However, Omaha poker has the same rules as all the other versions of poker games, and these are:
Pre-flop: First, you are advised to place your wagers before the game starts. This is also referred to as 'ante'. After that, you will be dealt four cards facing down from a deck of 52 cards.
Then you can use two of the cards from the hole cards to create a starting hand of five cards. The remainder of the cards will come from community cards, the ones facing up.
Flop: Once the game starts, the first round of betting will take place and players will have to select the big blind, fold their hands or raise it. After that, the small blind is selected.
Turn: After wagers are placed, three community cards facing up will now be dealt.
River: You'll get another chance to place bets after you've seen the cards before another card gets added to the community cards.
Showdown: Another round of placing bets will then take place before the final community cards are dealt, and the last bets placed. Then you have to reveal your five-card hand in order to find out who wins.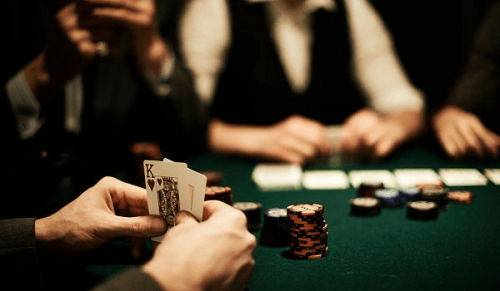 Poker Hand Ranks
| | | |
| --- | --- | --- |
| Rank | Name | Description |
| 1 | Royal Flush | A, K, Q, J and 10 of the same card suit |
| 2 | Straight Flush | Any straight (6, 7, 8. 9, 10) of the same suit |
| 3 | Four of a Kind | Four of a kind is four of the same card, each from a different suit, e.g.  A A A A K |
| 4 | Full House | Three cards of the same value and two side cards, like A A A and J J |
| 5 | Flush | Cards of the same suit like K, 10, 8, 9, and 5 |
| 6 | Straight | Five consecutive cards of different suits, like 6, 7, 8, 9, 10 |
| 7 | Three of a Kind | Three cards of the same value and two side cards, e.g. A A A and 2 2 |
| 8 | Two Pair | Two sets of two cards of the same value, e.g. 3 3 4 4 and another card |
| 9 | Pair | A pair of the same value cards and three others, e.g. 2 2 5 J 8 |
| 10 | High Card | Any five cards that don't "interact" to make the hands above |
Omaha Poker Strategies
When it comes to internet casino gambling, at NewZealandCasinos, we always recommend players have a strategy in place. This will assist them in knowing which moves to make and when it's time to stop. Here are some of the strategies that we recommend that you make use of when playing Omaha poker online:
Gamble on a budget: before anything else, we advise that you always set a gambling limit before you start playing their favourite casino games, stick to it.
Always consider the 'Nut": In Omaha Hi/Lo and Pot Limit games, the hand is known to be the strongest hand in any round of poker. Also, you must always consider burning at least two pairs of cards that won't lead to any winning combination.
Look for the low hanging fruit: Contrary to Texas Hold'em, hands with cards that include pairs of Kings and Aces aren't good. Lastly, you must consider or be willing to sacrifice one of the pairs to improve your chances of winning.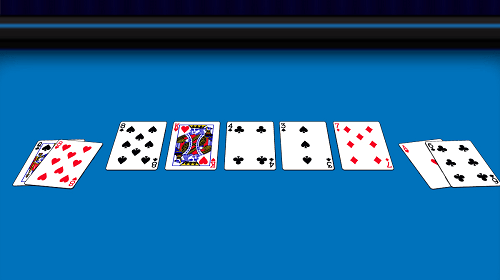 More Poker Guides
Omaha Poker FAQs
What is the difference between Omaha and Texas Hold 'em?
In Omaha poker, you get four cards in the first round, instead of the standard two in Texas Hold'em.
Can you play the board in Omaha?
To start, you need to place your bets, then receive your four private cards (hole) which belong to you. Then, the dealer places five community cards on the board (table). To make a five-card hand, you have to use three community cards and two of your own.
Is Omaha harder than Holdem?
In general, Omaha is considered harder because the maths is more "difficult" and strategies are tougher to implement.
What is a wrap in Omaha?
Typically, the Wrap is a name given to a "straight draw" with more than nine outs. These draws are only possible because you receive four cards at the start.
Who wins when both have 2 pair?
Whoever has the highest number value, two pair usually wins the game.
What are good hands in Omaha?
The best hand you can get is A A K K double suited.
Which card suit is highest in poker?
In most poker games, spades is the best suit ranking, followed by hearts.
Is JQKA 2 a straight?
No, you can't make a straight from JQKA 2.
Does straight beat 2 pair?
While a two pair is only four cards, a straight is a five-card hand, so it's worth more and 25% better than two pair.
What is a qualifying low hand in Omaha?
Any hand with a value of eight or more qualifies in Omaha poker.