En Prison Rule in Roulette Guide
The en prison rule is commonly found on the European and French roulette tables. These roulette wheels are very different to American roulette, a version that's more popular with our friends across the Pacific. New Zealanders are fortunate enough to have all the variations of roulette at their casino sites.
So, what is the difference between American and French roulette? Well, on the American roulette wheel, there are two zero pockets – the single zero and a double zero. While European or French roulette has only one zero pocket. Therefore, the outcomes increase in the American version, with 36 numbered spots and 38 different outcomes, versus the 36 numbered spots and 37 different outcomes. Furthermore, the French or European roulette table is preferred over the American one because of the lower house edge – 2.70% vs. 5.26%. This means that the roulette odds are much better when playing the European version.
Another difference between the two versions of roulette is the roulette rules that come with the game. These rules are known as en prison and la partage rules. What these do is lower the house edge even further when placing even money bets. The en prison rule may be a bit more difficult to find than the la partage rule, but it makes playing roulette a lot more rewarding. So, if you're looking to reduce the casino's house edge and have fun at the roulette table, read on for more on the en prison rule.
Best Casino Sites with a French Roulette Table
How the En Prison Roulette Rules Works
When playing European roulette, it's recommended that you focus on even money bets. Not only are these good bets for a player, the en prison rule works only on these types of bets. En prison, which means "in prison" in French, basically means that your bet is imprisoned should your even money bet spin land in the zero pocket. Even money bets in roulette are:
Black/red
Even/odd
Hi/Lo (1-18 or 19-36)
When this happens, the croupier marks the bet that it is "in prison". The player spins again and if they win, they get their bet back in full. For example, the Kiwi player places a NZ$100 on an even bet and lands on a zero. They get to spin again and if the ball lands on an even number, they get the NZ$100 back. Should it land on an odd number, they lose their full bet.
However, gambling sites add an extra twist to the en prison rule by offering a second spin zero rule. If the ball lands on a zero again, the bet remains en prison and the player can roll again.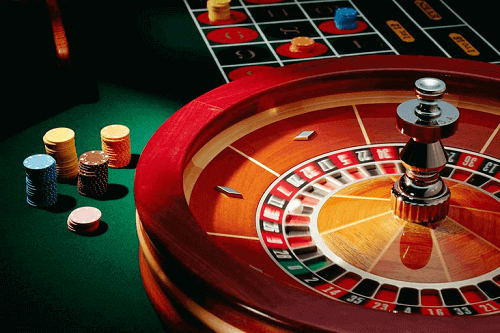 En Prison Rule Basic Strategy
Going for a European or French roulette table is recommended if you want to play a casino game with a low house edge and increased roulette odds. However, most casino sites don't allow NZ players to set how the en prison rule works. It's either the partage (you only get half you bet back if you win the second spin) or enter full with en prison. When playing with partage rules, here are a few tips to strategise your play:
If a New Zealand gambling site offers you the option, it's better to go with en prison and take your money back. It lowers the house edge to as little as 1.35%.
However, if there isn't an option, go for half the money which will save you more in the long-term.
More Roulette Guides