How to Play French Roulette
French Roulette is one of the most sought-after online Roulette variants in New Zealand. This is because of the extremely low house edge and special bets unique to the version. The variant is similar to European Roulette, using the same wheel and table layout. More so, this variant has 37 pockets and one zero, adding to its appeal.
Best French Roulette Websites
How to Play French Roulette
Playing French Roulette is just like playing the European variant, with one big difference. This difference is known as La Partage, which is a return bet on even-money outside bets. Outside bets can be placed on the ball landing on a red/ black pocket, an even/odd number, or on a low/high number. Should the ball land on zero, half of these bets will be paid back to the player. This is why French Roulette is such a popular game at New Zealand online casinos.
Step-by-step guide to French Roulette
Register at an online casino or log into your account.
Choose French Roulette from the game titles.
Choose your table stake.
Place the bets you'd like on the table.
Spin the wheel and collect your winnings.
Re-spin if you want to keep playing.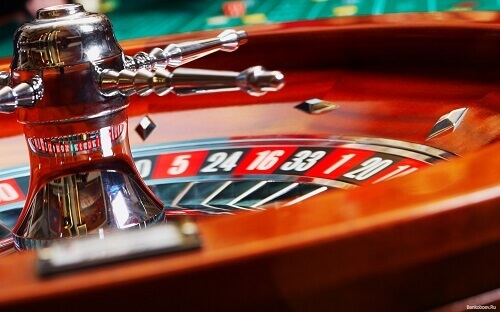 Tips and Tricks for Playing French Roulette
Now that you know how to play this exciting variant, we've put together some tips to optimise your bets. Keep in mind that these are only suggestions for Kiwi online casino players from the team at NZ Casinos.
Learn to play in free mode before trying to win real money.
Make the most of the La Partage rule by placing even money bets.
Watch your bankroll and ensure that you are comfortable with the betting amounts.
Find a safe, reputable online casino to play at from our list of recommended NZ online casinos.
Take advantage of casino bonuses and promotions to add to your gaming experience.
More Roulette Guides