How to Play European Roulette
European Roulette is a popular version of online roulette featuring the classic Roulette wheel with 37 pockets. The difference between this version of Roulette and other variants is that the wheel has a single zero pocket. More so, the game has a lower house edge of 2.7% when compared to other Roulette games.
Where to Play European Roulette
How to Play European Roulette
Like all table games online, this variant is straightforward and easy to follow. Of course, this depends on the software provider. The table is laid out exactly like standard Roulette, with Inside bets and Outside bets set out for NZ players to choose from. However, online European Roulette will use a Random Number Generator to release the ball into the wheel. This ensures that wherever the ball lands is completely random.
Step-by-step guide to European Roulette
Choose an online casino and pick a version of European Roulette.
Check your bankroll and ensure that you can walk away when you need to.
Choose your stake, if the game allows you to.
Place your bets.
Watch the Roulette wheel and claim your winnings if you get lucky.
Place the same bet, or choose a new one and spin again.
Bets for European Roulette are standard, but without the double zero. Check out the best bets on our Online Roulette guide.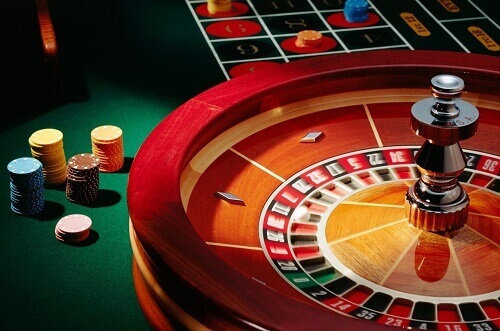 Tips and Tricks for Playing European Roulette
When playing European Roulette, there are a few tricks Kiwis can use to maximise their bankroll. Here are just a few tips for our online casino players to use while playing this gambling game online.
Hedge your wagers by using outside bets such as red or black and column bets.
Kiwi players can bet on up to 8 neighbouring pockets at a time.
Bet the max stake on zero if you can.
Straight bets pay out 35 to one, but very rarely happen.
Try playing Roulette online before going to a land-based casino to get familiar with the game.
More Roulette Guides