Australian Casinos Can Expect an Increase in High-rollers
Australian casinos can expect to see a turn-around in their efforts to attract foreign high-rollers. According to analysts, attracting Asian big spenders remains on the agenda even with the decline in economic activity in China. Of course, casinos in Australia have bared the brunt of the economic slowdown in China which can be attributed to a number of things. Additionally, China and the US have been faced with challenges regarding trade agreements and now have a strained relationship.
The reason many casino operators in Australia have seen this decline is that their foreign market is mainly Asian. Experts are positive that recovery can be expected despite the constant fall in VIP shares that have been dominant. Moreover, analysts have stated that a VIP recovery can be expected as early as 2020. Analysts from the Macquarie Wealth Management have stated that they see a turnaround in VIP gamblers. Which could lead to a rise in high roller statistics at Australian casinos.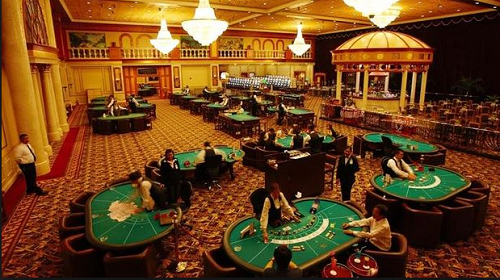 Australian Casinos that Suffered the Most
Two of Australia's most prominent casinos showed signs of a slowdown in VIP rollers. Star Entertainment saw a drop from its foreign VIP gamblers of 33%. The Star Entertainment has seen a decline amounting to AU$20.7 billion in 2018. Crown Resorts, which is the largest casino operator in Australia, also saw a 12% decline, amounting to AU$19.9 billion. This decline has had a negative impact on the plans Crown Resorts had of constructing a new VIP Barangaroo casino and hotel complex, and this project is set to be done by 2021.
Analysts from the Macquarie Wealth Management were quoted as saying that. Star Entertainment has domestic businesses that still account for more than 80% of earnings before interest, tax, and depreciation and is a higher quality business than VIP having great potential earnings and better margins.
Keep visiting New Zealand Casinos for the latest gambling news!