Best Bingo Rules Guide
Learning bingo rules is the most important thing Kiwi players can do if they want to make money off the game. In fact, learning the rules of any game is important so that you can have a great time playing it. Bingo rules are simple, whether you play at a bingo hall or online. However, they do differ depending on where you are playing.
Most casino sites offering bingo will have their rules displayed. These will help you understand how to play their game and how they payout your winnings. In our bingo rules guide, we'll be looking at the general bingo rules players can expect to find at NZ casinos. With the wide variety of bingo out there, and the slight variations of the rules that come with them, we'll be looking at 90-Ball bingo rules. This is the most common type of bingo you'll find in New Zealand. So, if you're interested in mastering playing bingo then read on to learn about online bingo. We've compiled a list of the best casinos for New Zealand players looking for bingo.
Best Bingo Casino Sites NZ
Bingo Rules: How to Play Bingo Online
Let's take a look at the rules of 90-Ball bingo.
Buy a bingo ticket: Players sign up and purchase a numbered bingo ticket which has the numbers one to 90 on it. The ticket will have three rows of numbers with nine columns. The numbers are arranged like this:
1-9 is in the first column
10-19 is in the second column
20-29 is in the third column
30-39 will be in the fourth column
40-49 will be in the fifth column
50-59 is in the sixth column
60-69 will be in the seventh column
70-79 is in the eighth column
80-90 will be in the ninth column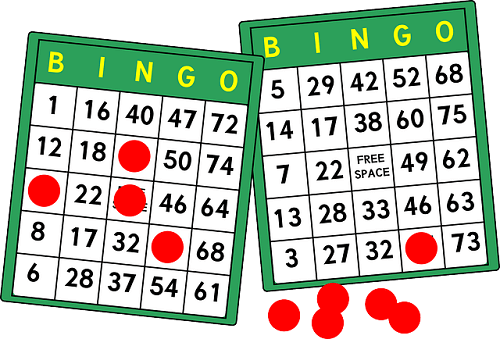 Wait for the game to start: Generally, bingo sites have a timer counting down when the next bingo draw will start. Keep an eye on it because you don't want to miss the draw.
Start playing: When the game starts, a virtual caller will draw numbers at random. Bingo games use a random number generator (RNG) to pick numbers. An auto tab feature will dab your number for you automatically. Note that they are always called out by their corresponding letter first.
Select numbers: In bingo rooms, you have the option to set the auto-daub feature on. This feature is useful for players who prefer to buy large numbers of bingo tickets. Along with the software automatically selecting numbers for you, the auto-daub feature automatically calls bingo for you in the chat room, stopping the game.
Winners get paid: When all the winners are set, the game ends and the you prepare for the next game. The prize money is divided accordingly, automatically credited to your casino account.
More Bingo Guides