POLi FAQs Guide
You may have many POLi FAQs. There is even a possibility that you may not know what POLi is and would like more information about this payment method. Well, there is no need to look any further because we have compiled a guide that will help you with all your POLi questions. You may think that the majority of payment methods on the internet are the same. There may be some similarities with the depositing methods, but there are some things that will be different.
POLi is a payment method that has been designed specifically for NZ residents. This means that Kiwi players at virtual casinos can have more options when they want to deposit and withdraw funds. POLi offers NZ players a quick and easy way to move money around. The bonus of Using POLi is the low fees that Kiwis pay. This is why we have decided to create this Frequently Asked Questions (FAQs) guide to make depositing and withdrawing easy.
Top Digital Casinos
Page Guide to Questions about POLi:
Top POLi FAQs for Kiwis
Here are a few answers to questions you may have when you are using POLi as a payment method. These are some questions that some of your fellow casino players on the internet asked.
What is POLi?
POLi is a payment method that is used by casino players on the internet. You may have seen this payment method also being referred to as Centricom. POLi has cooperated with various banks in New Zealand, which is beneficial for players because they don't have to change banks to use POLi payment. This method is excellent for Kiwis that enjoy keeping their personal information private.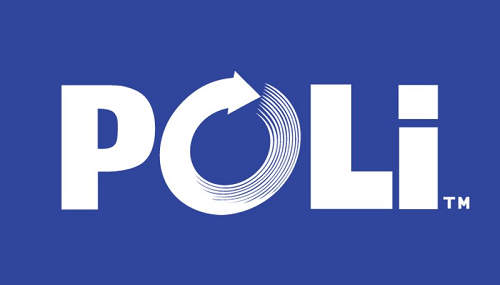 What are the benefits of Using POLi at Digital Casinos?
POLi has more advantages than the traditional methods of transferring funds. In some instances, POLi can be used free of charge, and there is no need to register when using this payment method. There is also no need to use credit or debit cards. As a Kiwi casino player, there is no need to provide the web-based gambling site with more information once you have opened a POLi account. Have a look ata few more benefits that you can get
The payments are safe and secure.
The deposits are instant.
There are no deposit fees required.
You don't have to pay any fees when using POLi.
You don't have to use credit or debit cards with POLi.
Once you have deposited funds using the POLi payment option, you will receive an instant receipt for your deposit.
How do I make deposits using POLi?
Depositing funds into your gambling account using POLi is quite easy. All you need to do when you are depositing funds into your casino website account is to find the POLi option in the cashier's page of the gambling website. Once you have chosen that option, you will be sent to your banking page where you will have to provide the necessary information. Soon as you have approved the transaction, you will be ready to play any games you fancy.
Can I withdraw Funds Using POLi?
Unfortunately, you can't. However, whatever virtual gambling site you have chosen, you will be allowed to withdraw funds directly into your bank account.
Are there any Fees that are Associated to using POLi?
When you are making deposits using POLi, you will be happy to know that you will not incur any fees. This is one of the benefits that you can experience from this using this payment method.
Can I use POLi with Virtual Currencies?
Yes. You can use POLi to deposit funds with digital currencies. But you have to be aware that gambling websites will check the identity of its players.
What Alternatives are there if I cannot find POLi at a casino site?
If POLi is not one of the options that you can find at any of the virtual casinos that we have suggested, then there are a few payment options that you can use. These options range from bank wires to e-wallets and even credit of debit cards.
How Long does a POLi Payment take?
Making a payment using POLi is immediate. Once you have approved the transaction from your bank to your POLi account you will receive a receipt of a successful transaction. This means that you don't have to wait to play your favourite casino games. You can do that instantly.
See More FAQ Guides: