Gold Coast Welcomes Bidders for Second Casino
Recently updated on March 8th, 2019
The Gold Coast in Australia has revived plans from 2017 to build a second casino resort. The plan was abandoned two years ago. There are reportedly 12 casino operators that will be submitting bids to win the licence for the second casino. Among the expected bidders include Caesars Entertainment, Hard Rock International, and NagaCorp from Cambodia.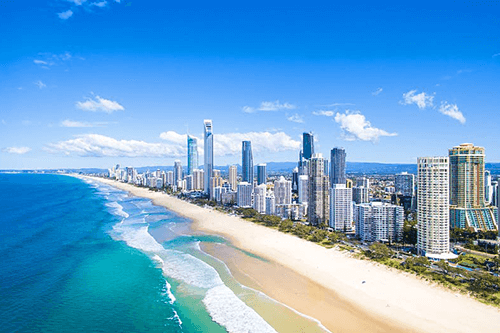 Gold Coast Ready to Welcome Second Casino
Ahead of the elections in the state in 2017, the proposed second casino plan was scrapped. Earlier this week, it was announced the project was back on. The Tourism Minister announced that they wish to see proposals from casino operators. However, at this stage, no preferred site has been allocated yet. It was also revealed that the new casino would not require an increase in the state's allowance for 7500 pokie machines. Around 600 of these pokie licences are not in use, so these would probably be used by the new casino.
While the Golden Coast will not be revealing a final site for the new casino project, there are apparently 11 potential sites that are under consideration. The new integrated casino resort would heavily focus on entertainment, and only 5% of the floor space would be dedicated to the casino games.
Hard Rock Could be top Player in Gold Coast
Hard Rock International has responded positively toward the announcement from the Golden Coast. Hard Rock said it believes that the Golden Coast has a solid plan to attract more international tourism, using a second integrated casino resort. Back in November 2018, Hard Rock International approved a plan to invest over NZ$2 billion in the Gold Coast.
It is believed that the proposal would be quite similar to its venture in Barcelona. The Barcelona resorts will feature around 1000 hotel rooms, as well as a shopping mall, a casino and a big focus on other forms of entertainment.
More Gambling News